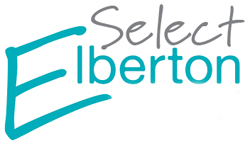 City of Elberton
203 Elbert Street
P. O. Box 70
Elberton, GA 30635
(706) 213-3100
info@cityofelberton.net


Elberton is bound to have a site or building that fits your business requirements. We offer a full range of FREE, personal and confidential services designed to help you make a smart and informed decision, including customer analytics, GIS mapping, incentive analysis, customized research and demographics. Contact us today and our team will work with you to identify excellent opportunities for your retail, commercial, or industrial business.
We will serve you with a single point-of-contact to ensure that a project's needs are met in a timely and effective manner. Following are a variety of the services we offer:
Assemble a project team from across state and local entities to respond to project needs from feasibility analysis through implementation.
Oversee responses to RFI/RFP's and create project-specific information packages and presentations.
Indentify best-fit sites and existing office and commercial buildings, based on specific project requirements
Plan and coordinate field visits.
Arrange employer interviews and introductions to business and community leaders.
assist with project implementation, including briefings for relocating employees.
Maintain confidentiality and protect client anonymity throughout the project life cycle.