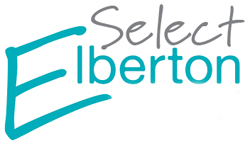 City of Elberton
203 Elbert Street
P. O. Box 70
Elberton, GA 30635
(706) 213-3100
info@cityofelberton.net
Elberton is located in northeast Georgia near the state border with South Carolina. Following are travel times and distances from other major population centers:


City
Travel Time to Elberton
Distance From Elberton
Athens, Georgia
40 Minutes
35 Miles
Anderson, South Carolina
40 Minutes
35 Miles
Greenwood, South Carolina
50 Minutes
45 Miles
Greenville, South Carolina
75 Minutes
65 Miles
Augusta, Georgia
90 Minutes
80 Miles
Atlanta, Georgia
2 Hours
110 Miles
Columbia, South Carolina
2 Hours 20 Minutes
120 Miles
Port of Savannah, Georgia
3 Hours 45 Minutes
190 Miles


From Atlanta:
Depending on what area of Atlanta you are traveling from, Elberton may be reached by either I-85, I-20, or Ga. 316. The two routes that are primarily four-lane routes would be from I-85 or Ga. 316 from Atlanta to Athens, and then from Athens via Ga. 10 and Ga. 72 to Elberton.

From Greenville:
Elberton may be reached by I-85 south to Lavonia, Ga., then south on Ga. 17 to Elberton.